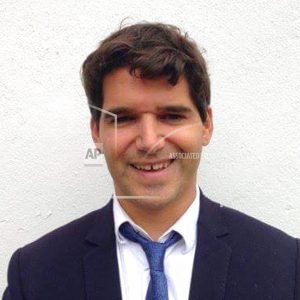 LONDON (AP) — The Latest on the attacks in the London Bridge area that killed eight people (all times local):
5:40 p.m.
Britain's counter-terror chiefs are launching a major drive to train festival workers in the wake of three deadly attacks in the country.
The measures were announced Thursday as the summer music season gets into full swing. The Glastonbury music and arts festival starts this month.
One of the messages behind the training is "run, hide, tell," in case of an attack.
Deputy Assistant Commissioner Lucy D'Orsi who heads the National Police Chiefs' Council Lead for protective security said the events are seen as prime targets.
___
2:15 p.m.
London's Borough Market remained sealed off Thursday, four days after attackers drove a rental van into a crowd and went on a stabbing rampage. Eight people died and nearly 50 were wounded.
However, some nearby businesses have started to reopen.
At Leon's coffee shop, some staff on duty the night of attack Saturday were still on leave and getting counselling. On the night, they pretended to lock the doors in a move that was thought to protect 20 customers inside.
One customer outside the shop was stabbed several times in the neck.
John Vincent, the CEO and founder of Leon's, said: "Some of the people who were here on Saturday night are still a bit fragile. Some people who weren't here on Saturday night have got this whole guilt thing going on that they weren't here to be supportive to their colleagues."
___
1:20 p.m.
Relatives of the Spanish victim in the London Bridge attack last week say they would like to take the body of Ignacio Echeverria back to Spain as soon as the autopsy scheduled for Friday is conducted.
Spanish Interior Minister Juan Ignacio Zoido said Thursday that authorities are working to accelerate the repatriation of Echeverria and asked the public not to speculate about the cause of death until the coroner's report is issued.
The information offered so far by British authorities on Echeverria's death has been "sufficient and correct," said Ana Echeverria, the youngest sister of the victim.
Witnesses last saw 39-year-old Echeverria last Saturday lying on the floor after confronting the assailants near London's Borough Market with his skateboard.
His siblings appeared before cameras in London after meeting a forensic judge in London's Southwark and thanked authorities and the public for their support over the past five days.
"Something very sad, very hard, is becoming more beautiful and grand, making us appreciate even more our brother, our family, our friends and our country," said Ana.
___
12:45 p.m.
A police officer who was stabbed in the eye trying to stop the London Bridge attackers with only his baton has said he was sorry he couldn't do more.
The British Transport Police officer, whose name was not disclosed, was stabbed in the head, face and leg and is still hospitalized after Saturday's attack.
In a statement, he thanked members of the public for their support.
"I feel like I did what any other person would have done," he said. "I want to say sorry to the families that lost their loved ones. I'm so sorry I couldn't do more and I want you to know I did everything I could."
The officer, who had been on the job for less than two years, was one of the first on the scene.
___
10:30 a.m.
Dramatic footage from London's Borough Market shows three attackers viciously stabbing a man just before police converge and shoot them all dead.
The footage believed to be from a surveillance camera emerged on social media. It shows the final moments of the attack that started when the three rammed a van into pedestrians on busy London Bridge late Saturday. They then ran down a set of stairs and into the market, stabbing people at bars and restaurants as they went. Eight people died in addition to the attackers, and nearly 50 others were hospitalized.
The video shows a man crossing a deserted street in the market. One attacker runs up from the side and swings a knife at him, then the other two join in as he tries to run. The victim falls to the ground and passersby appear to throw things at the attackers to try to stop them.
___
9:30 a.m.
Police have arrested six men in actions directed against terror in the U.K. as a tense nation begins voting in a national election.
Detectives from London police's counterterrorism command raided properties in east London on Thursday, detaining three people on suspicion of the commission, preparation or instigation of terrorism offenses.
The three, who were not connected to the weekend attack on London Bridge, are being questioned at a south London police station.
Separately, police investigating the London Bridge attack made three arrests in Ilford, also in east London, late Wednesday.
Police are hunting any possible accomplices in the attack in which three men mowed down pedestrians on London Bridge and then launched a knife rampage. Eight people were killed and dozens were injured.
Police shot and killed the attackers.