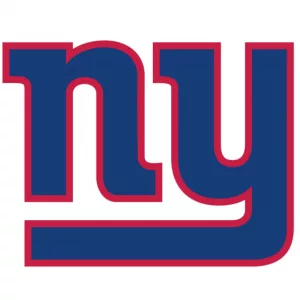 The New York Giants acquired defensive end Boogie Basham in a trade with the Buffalo Bills.
The 25-year-old Basham was a second-round pick by the Bills out of Wake Forest in the 2021 NFL Draft, and totaled 19 combined tackles, two sacks, two passes defensed, a fumble recovery, an interception and a touchdown in 15 games last season.
In two seasons with Buffalo, Basham has 20 total tackles and 4.5 sacks. The two-year veteran is expected to be a depth option for the Giants — Azeez Ojulari, Micah McFadden, Bobby Okereke and Kayvon Thibodeaux are among the Giants' other linebackers/pass rushers.
Other recent transactions from the Giants include acquiring former first-round pick Isaiah Simmons from the Arizona Cardinals last week, and on Monday, the Giants waived defensive back Zyon Gilbert and guards Jack Anderson and Wyatt Davis with injury designations. They also placed tight end Chris Myarick on the reserve/injured list. The organization also waived defensive end Darren Evans and terminated the contract of defensive end Tashawn Bower in an attempt to reduce their rosters to 53 players.
The Giants will start the regular season with an NFC East divisional matchup against the Dallas Cowboys on Sept. 10 at MetLife Stadium in East Rutherford, N.J.
Editorial credit: DanGui / Shutterstock.com