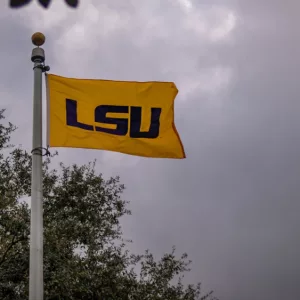 LSU women's basketball coach Kim Mulkey has agreed to a 10-year, $32 million contract extension, pending final approval from the LSU Board of Supervisors, which meets Friday. Mulkey's deal is the most-lucrative in women's college basketball history — UConn coach Geno Auriemma, who makes $2.9 million annually, was previously the highest-paid women's basketball coach.
The new deal carries an average annual value of more than $3 million, not including incentives and other perks. It will see Mulkey's salary start $2.75 million and escalate to $3.65 million in its final year in 2033. She was previously set to make an average of $2.5 million annually through 2029. Mulkey can also earn up to $550,000, annually, in NCAA tournament-related incentives, including $230,000 for winning the title.
Mulkey, 61, engineered the first national title in LSU history, who entered the 2023 NCAA Tournament as a No. 3 seed. Mulkey lead the team to a 102-85 win in April over Iowa. She is 60-8 in two seasons at LSU.
From 2000 through 2020, Mulkey led Baylor to a 632-104 record. The three-time National Coach of the Year led the Bears to three national titles. Her 692 career wins rank 19th in women's college basketball history.
The Tigers will start the 2023-24 campaign against East Texas Baptist on Oct. 26 in Baton Rouge, La.
Editorial credit: University of College / Shutterstock.com