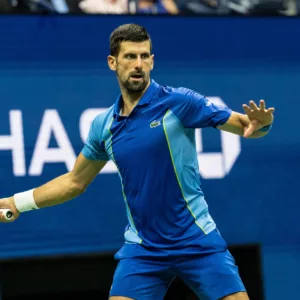 Novak Djokovic earned his 24th Grand Slam trophy, defeating Daniil Medvedev 6-3, 7-6 (7-5), 6-3 in Sunday's US Open men's singles final. The Serbian's win officially tied him with Margaret Court for the most major singles titles ever.
Djokovic said after the match: "To make history in this sport is something truly remarkable and special, in every possible way. In every possible meaning of the word special. It's hard to describe it with words." He added: "I had the childhood dream when I was 7 or 8: I wanted to become the best player in the world and win the Wimbledon trophy. That was the only thing I wanted. But I started to dream new dreams and set new objectives, new goals. I never imagined that I would be standing here talking with you about 24 slams."
This year's Open win is Djokovic's fourth trophy at Arthur Ashe Stadium, and at 36 years old makes him the oldest man to win the US Open in the professional era.
Editorial credit: lev radin / Shutterstock.com